Dongguan
This project is the physical rearrangement of the empty half of a shopping mall.
South East China Mall - the biggest shopping mall in China at the time - was opened in 2005 in Dongguan. Even though the mall is in the centre of a city of 8 million people, the mall stayed abandoned for 8 years.
The developers are currently renovating and relaunching the mall, half of which has already reopened in October 2013.
The project focuses on the other half of the building that is not reopened yet. It reflects on the wait for the grand reopening - a new attempt to save something that did not work before.
The project explores the empty half of the shopping mall by rearranging the found furniture of an abandoned book store (shelves and cupboards) abandoned book store into stage sets of living rooms. These were places in the middle of passage ways, corridors, balconies, empty stores, foyer - where they will remain until reopening.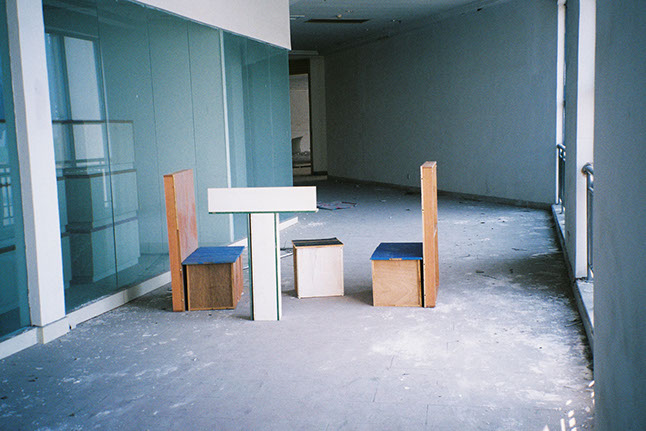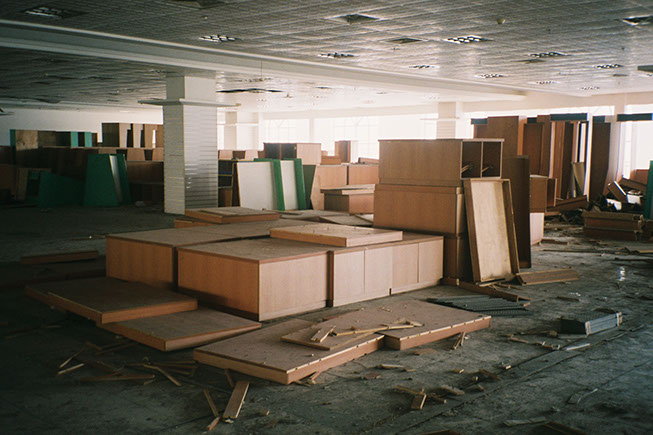 The book store - the raw material for the interventions.