Constructing Nothing is the documentation of four site-specific installations built up in Jing Jin city, a luxury utopia in the North of China.
Jing Jin City in its current form was completed in 2004 but only a 2% of the 3000 villas found an owner. The four interventions are a response to the current state of theses empty buildings that populate this utopian resort.
The city is centred on a Hyatt Regency Spa and Golf Course, facilities that are still maintained by a large group of gardeners and guards who also make up the majority of the city's permanent population. Despite the lack of visitors and home-owners, these caretakers keep careful watch over the Arcadian landscape. Guards man the gates into the gated communities where nobody lives; Gardeners cut the overgrown grass of the pavement in the empty unsold suburbs.
Constructing Nothing emphasizes the Sisyphean nature of their labours. For this, we used the leftover building materials to create constructions as gnomic as the city itself. Its strange stillness is most apparent during the winter, when temperatures plunge, transforming the river moats surrounding the gated communities into frozen roads – giving us access to the empty properties.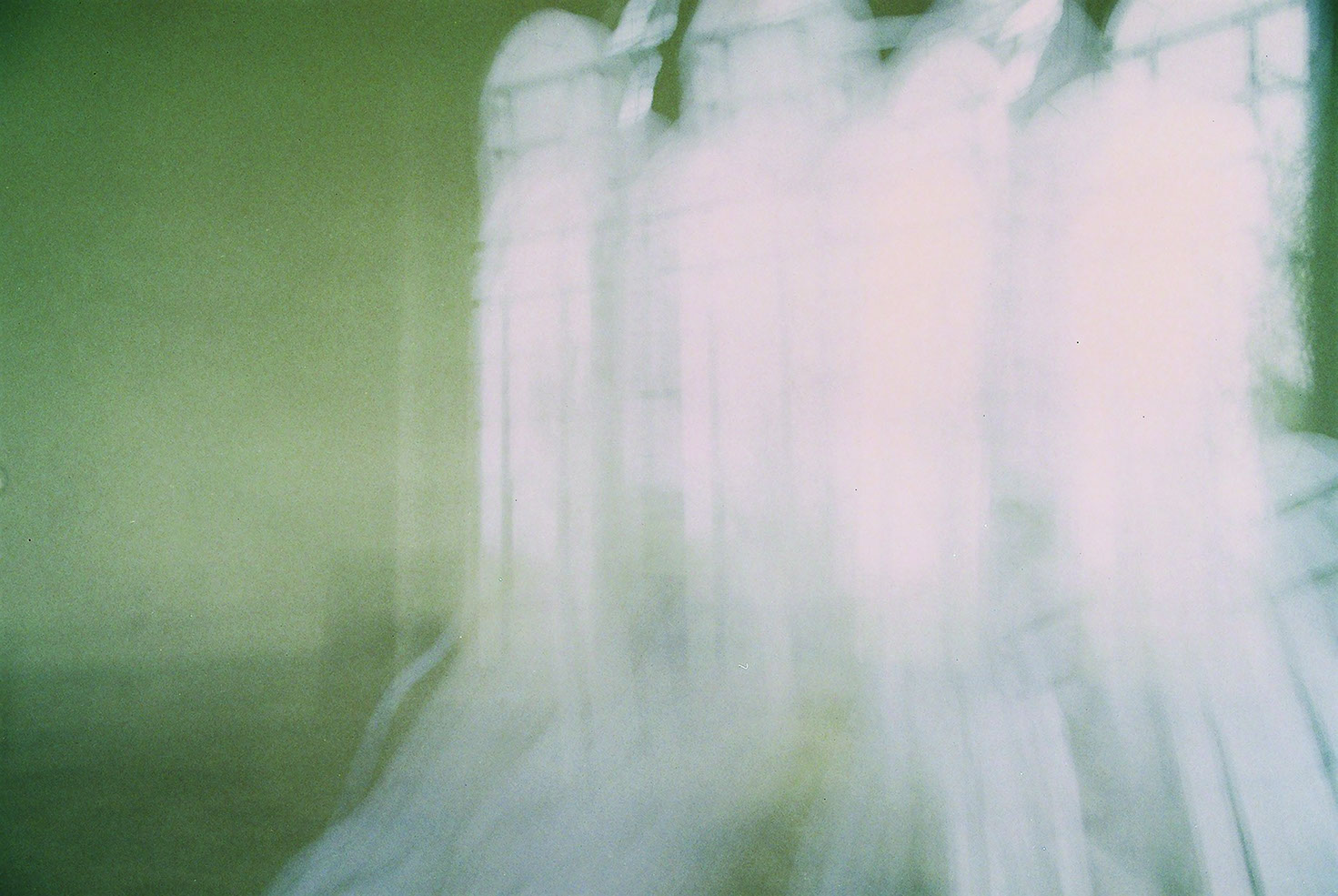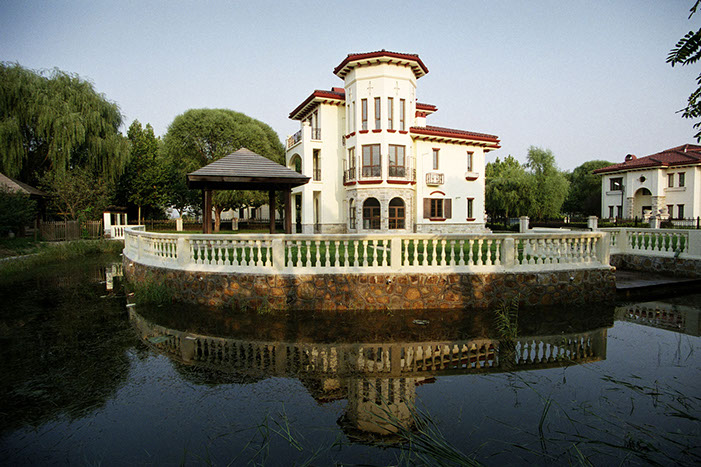 Behind the Hyatt, the gardeners break through the ice to go fishing on the frozen river that usually separates the golf course from the best villas.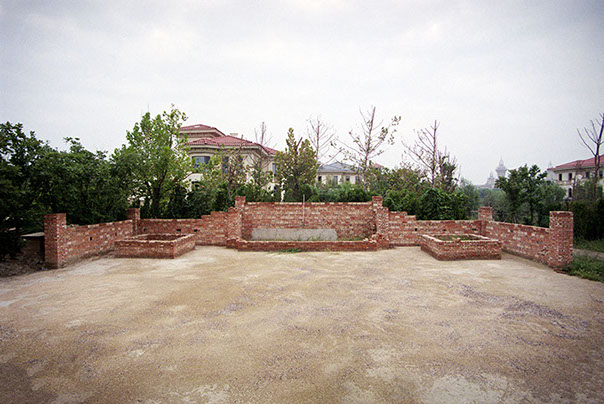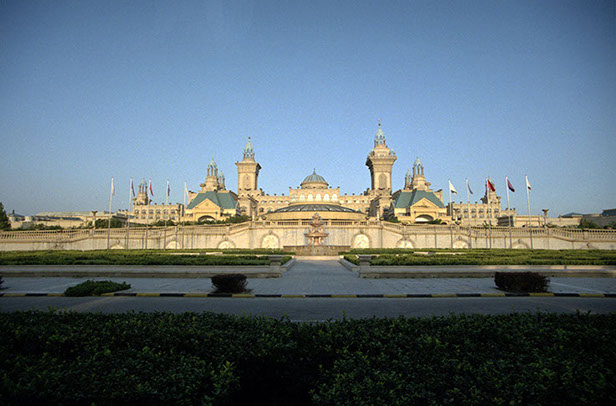 An average Jing Jin Vila with a frozen lake in the garden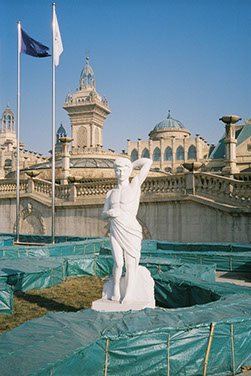 800 rooms Hyatt- Regency Resort Spa; the building that keeps the city busy and visibly alive - though not because of its occupancy.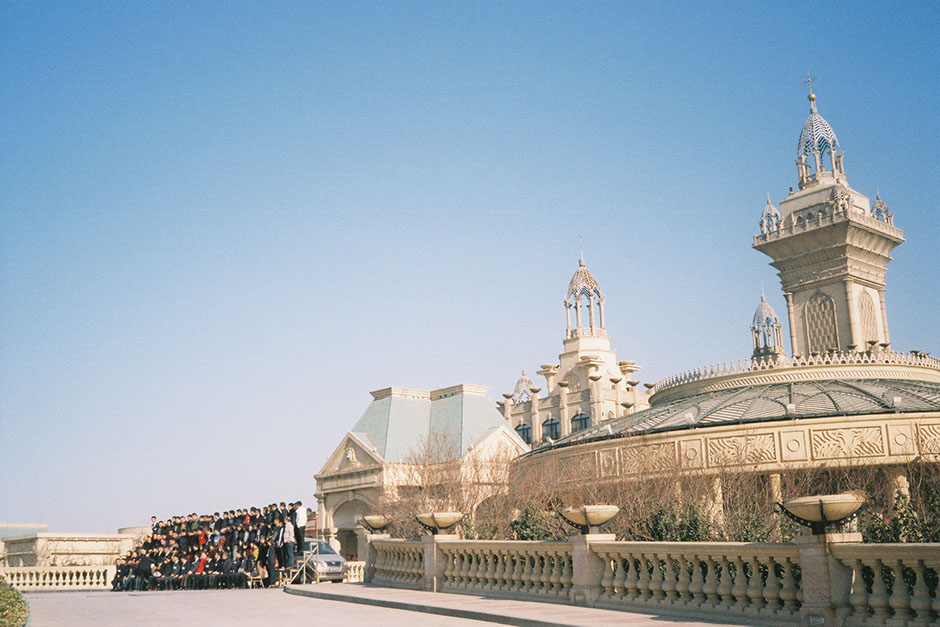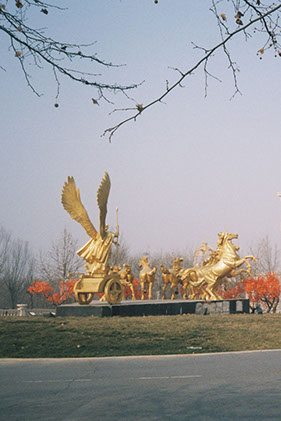 Jing Jin's guards are the group oof golden horses
decorated by plastic autumn leaves.